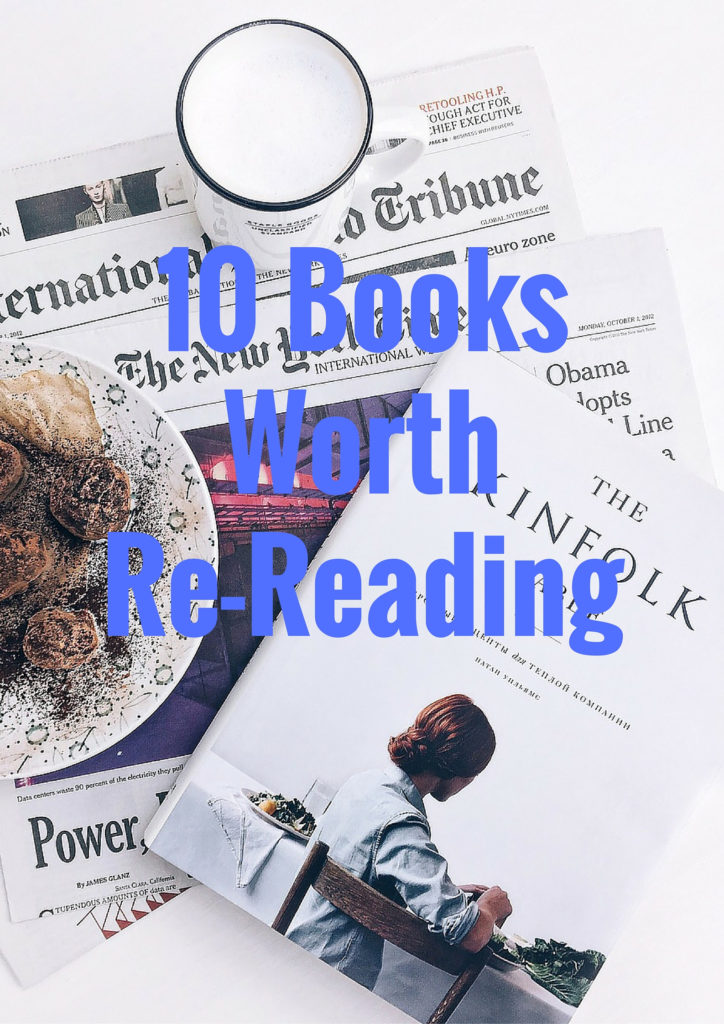 Happy Tuesday, Friends! Today I wanted to talk about 10 Books Worth Re-Reading this year. I typically don't re-read 95% of the books that I read. However, I thought that throughout the summer and fall I might dive back into some of my past favorites.
Please note that this post does contain Amazon affiliate links which means that if you buy from a link listed below I will receive a small commission at no extra cost to you. For more info see my disclosures here.
Perfect if you like travel, adventure, or living simply
Perfect if you enjoy beautifully written personal essays
Perfect if you're looking for creativity, purpose, and direction
Perfect if you like historical fiction. It's a series, too so it will keep you busy for quite a while
The perfect choice if you're looking for a classic
The book to help you find a life quest
A great book on living your life on purpose
One of my absolute favorites on making the most of your time
If you haven't read this one, you must. It's the diary and stories of a 13 year old living in Nazi occupied Holland during World War 2
What about your favorites? Do you have any recommendations for books that are so good that they are worth a second read? If you were making this list yourself what would be your 10 Books Worth Re-Reading?
P.S. This summer I've been loving the book/journal called '52 Lists Project' by Moorea Seal. Essentially, you are given a list prompt and you make you list. I've found that it's a great way to keep track of ideas and things that I know and love. I would highly recommend check it out!
If you enjoyed this post you might also like these posts…
Do you want to be wild & free?
Insight Out: Get Your Ideas Out