Hi Friend!  I'm Betsy.
This blog is all things Personal Development + Productivity
On the blog you'll find tips + advice for living well + finding meaning + letting go of overwhelm
We cover the topics of:
Happiness + Meaning

Goal Setting + Planning + Habits

Book Reviews + Recommendations

The ups and downs of working remotely

Behind the scenes of Microfinance + Zidisha

What it means to live a good life

Living with less overwhelm in today's crazy world
I'm by no means an expert, but love sharing what I'm learning along the journey.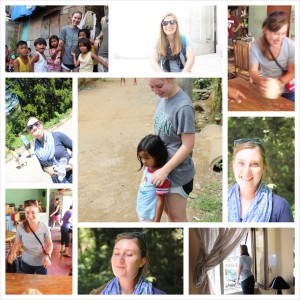 10 Things You Should Know About Me…
I grew up in Ohio but currently live in Florida
I have a deep fondness for the color blue
I have a Master's degree in Entrepreneurship from the University of Florida
I am mildly obsessed with all things Asian
I am an introvert
My favorite music is classical, k-pop, musicals, and of course, Frank Sinatra
I was born a month premature and as a result…I share a birthday with Harry Potter and J.K. Rowling
The person I most admire in the 'online world' is Lara Casey
I love old movies. Especially ones with Audrey Hepburn or Doris Day
I met my husband on a mission trip called The World Race
Not sure where to start? Click here to head on over to the blog.
Is there anything in particular you would like to see on the blog? What are you struggling with? Leave me a message below. I'd love to hear from you.