Hi Friend!  I'm Betsy.
At the core, this blog is about
Empowering millennial women to live Productive, Meaningful and Happy lives amidst the Transitions and Changes of life
Here are some of the questions and ideas that I address  from my little corner of the internet:
What does it look like to live a meaningful life?

How Can I bring more happiness into everyday life?

I hate my job…what should I do?

I need to change something in my life but have no idea where to start?

How can I travel more?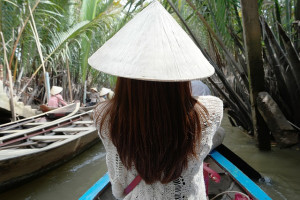 10 Things You Should Know About Me…
I grew up in Ohio
I have a deep fondness for the color blue
I have a Master's degree in Entrepreneurship from the University of Florida
I am mildly obsessed with all things Asian
I am an introvert
My favorite music is classical, k-pop, musicals, Christian, and of course, Frank Sinatra
I was born a month premature and as a result…I share a birthday with Harry Potter and J.K. Rowling
The person I most admire in the 'online world' is Lara Casey
I love old movies. Especially ones with Audrey Hepburn or Doris Day
I met my husband on a mission trip called The World Race
The World Race:
In 2013 I went on the World Race (not to be confused with the Amazing Race) where I traveled to 11 countries over the course of 11 months.
Honduras, El Salvador, Guatemala, Albania, Bulgaria, Romania, Kenya, Uganda, Rwanda, China, and the Philippines.
Learn More about The World Race
Is there anything in particular you would like to see on the blog? Leave me a message and let me know. I'd love to hear from you.