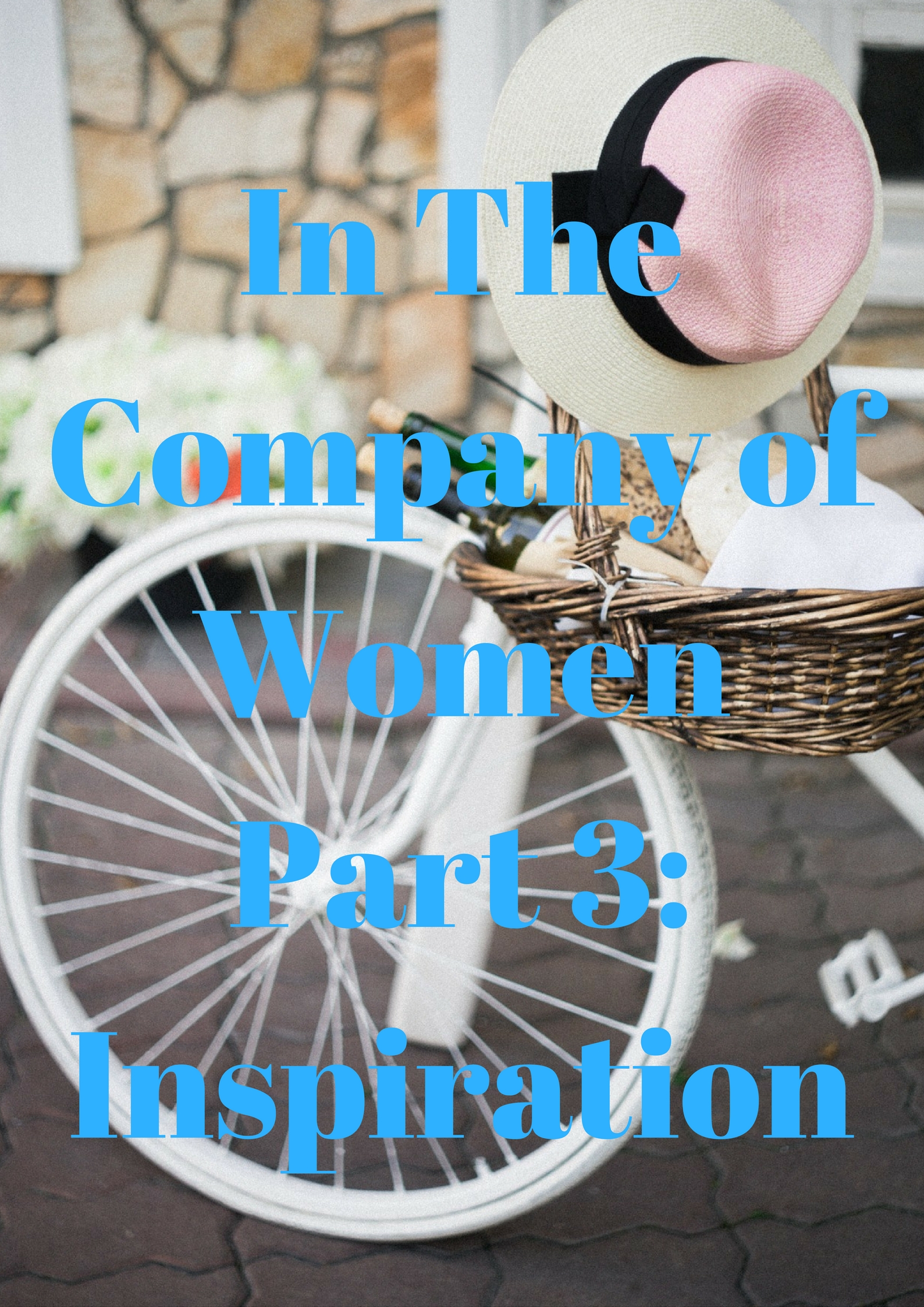 Hello, friends! Welcome back for part 3 of our In the Company of Women series. If you've missed out on Part 1 or Part 2 make sure to check those out. Just to recap, this is a series that documents and summarizes the ideas that I found most inspiring from the book, 'In the Company of Women' by Grace Bonney.
The book is full of interviews with some of the most amazing designers, entrepreneurs, and women in the world today. Because I found it to be one of my all time favorites, I just had to share some of it with you.
For this week, we are looking at 2 big questions from the book:
Which of your traits are you most proud of?
Where do you find inspiration?
Here is what they had to say….
Which of your traits are you most proud of?
Resiliency
I am always trying to be a better person than I was the day before
Determination
I am myself
Optimism & I never quit
Boundless curiosity
Radical acceptance
I can raise enthusiasm around an idea and get people excited
Sheer tenacity
I'm a go getter.
I don't compare myself to others. I'm not in a competition
Spirit of discernment
My ability to continually stay creative. Creativity requires a personal belief that you have something meaningful to say or contribute
What about you? If I asked you what traits you were most proud of what would you say? Did any of the traits from the list catch your eye or would you mention something else? I like this question because it's usually pretty easy for us to list a laundry list of faults. However, how often do we take the time to list the things we love or are proud of about ourselves? Probably not as much as we should.
Take a moment or two and really think it through. And if you're still struggling to think of something, try asking your Mom…she probably has a few ideas.
What is your no fail, go to when you need inspiration or to get of a creative rut?
Travel
Reading
My husband
Museums and bookstores
Travel
The library
I take a trip to Italy
Nature
Take a walk
Watch films and listen to music
Travel
Travel is the best way to find inspiration and clear the cobwebs
Music
As I'm sure you noticed, there were a few common themes. Travel seemed to come up again and again throughout the book as a key source of inspiration. I know I would also put it at the top of my own personal list of sources of inspiration.
Did you enjoy this post? If so, make sure to check out Part 1: What is the best business advice you were given starting out? and Part 2: What does success mean to you?