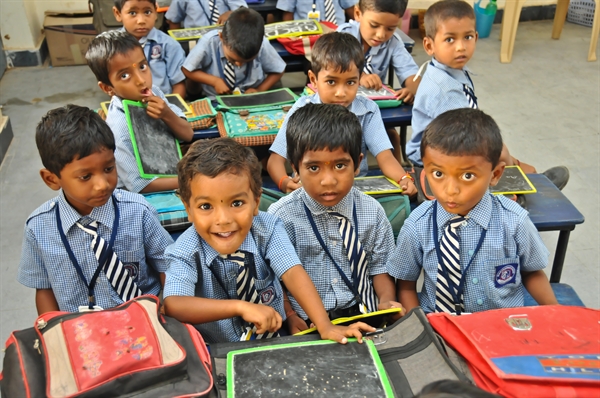 Happy Tuesday, Friends.
What did you think of this weeks reading? In case you are just tuning in, we are reading Chapter 2 of the book 'Why Not Today.'  In all honesty, I'm not really sure where to begin this week. So, let's start with a few amazing quotes from Chapter 2 and then we can talk a little about the Dalit Freedom Network.
There were several key passages and quotes that I found myself repeatedly going back to this week. So here they are:
A whole new world opened up to me. Curiosity reawakened from somewhere deep inside. I could not stop the questions. I read books with a new sense of anticipation and intention. I kept notes; my journal entries proliferated. The story seemed like a giant puzzle I wanted to piece together. Some may well have accused me of obsession. It seemed more to me like a calling
I loved everything about this quote. I'm sure that we've all had little moments like these sprinkled throughout our lives where we suddenly saw the world very differently. This often happens through books, travel, maybe a big move, or even a small little change in our everyday life.
Next, let's take a moment to talk about Udit Raj or (Ram Raj) as he was known growing up. Can you imagine the type of persistence and grit that it must have taken for him to even get up each morning? Everyone loves the story of an underdog who rises to success amidst impossible odds. However, I think it's really difficult for most of us to fathom the strength that it must have taken him each day.
As I read through Ram's story this week, this really shocked and stood out to me
A neighbor girl, a friend and playmate, simply disappeared one day. He later learned that her parents sold her to a stranger who had passed by. No one heard from her again. There were many stories like this.

School was optional in his town. No one cared if Ram showed up. And when he did, he was sent to the back of the class, where untouchables are expected to sit. The teacher assumed that as a Dalit, he would be responsible for the dirty, menial tasks. He took out the trash. He cleaned up after lunch, a meal he often had to skip because he had no food from home. But in spite of his status, his teachers liked him. He had the kind of hunger for knowledge that every teacher hopes to find in a student. Some of them secretly tutored him as teachers do with a self-motivated, eager student.
It's evident that Ram really seemed to take full advantage of every single opportunity and seed that was planted before him.
For example, the book mentioned,
He managed by pure grit to get himself into an English-speaking school. He read every book he could find and lost himself in the pages. He persevered and advanced through the toughest courses, emerging as an intelligent, articulate, ambitious learner. He wrote with depth and insight; he spoke with passion and charm. His smile lit up the room. He was a fun-loving prankster
I loved this description of Ram and as soon as I finished this chapter I headed straight over the Dalit Freedom Network online. There is so much great work that is being done through this organization so make sure to check it out.
Action Steps: 
Read Chapters 3 & 4
Check out the Dalit Freedom Network
If you missed the previous two weeks you can check out the Intro here or Chapter One here.
Next week I will be on vacation so in two weeks I will post some notes from Chapters 3 & 4.
Have a wonderful day!