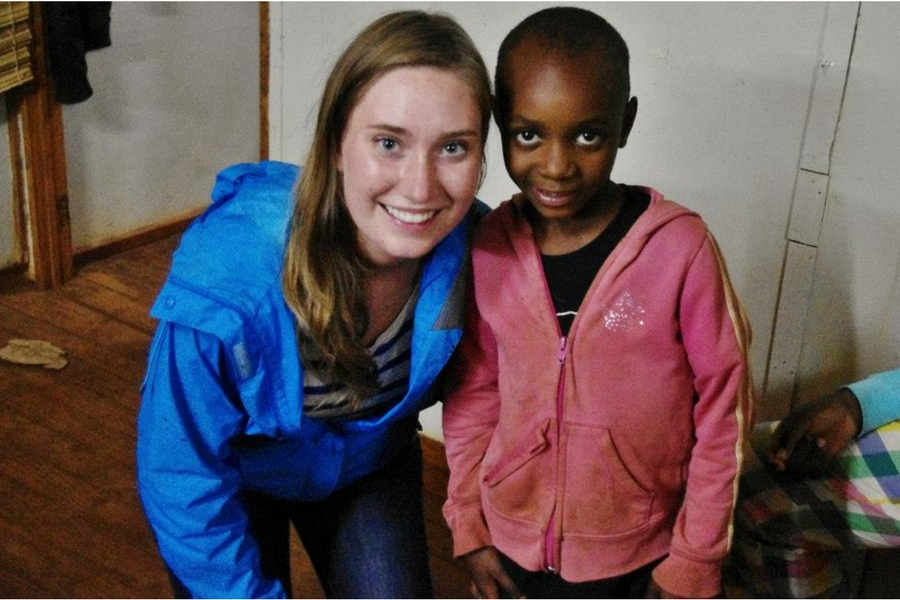 Social Cause Fashion:
As today is my birthday, I thought that I would share a few of my own favorite social good brands and ideas for gifts. I'm sure that most of us would admit that we want to to make a difference in the world and we want to support causes that promote ideas that we believe in.
Giving gifts that support causes that you care deeply for is important for a number of reasons.
First, you as a consumer are able to give financially to a cause that really matters to you. Second, you are able to share that mission or cause with the person or family that is receiving the gift. This is turn potentially opens the door for the receiver to then share the cause or gift with their own network of friends and family members.
Here are a few of my favorites:
Noonday Collection is a business that uses fashion to create meaningful opportunities around the world.
What can you buy at Noonday Collection? Necklaces, bracelets, earrings, and accessories such as (scarves, bags, journals, and trays).
Why should you buy from them? Noonday collection provides a global marketplace for artisans around the world who struggle to make a living for themselves and their families. As I've seen firsthand there are many parts of the world where jobs are scare and poverty is rampant. A few jobs and a little entrepreneurial education can provide the confidence and income to pull entire communities out of generations of poverty.
I purchased 2 necklaces from 31 Bits in 2011 and I still wear them today. They've even traveled with me to over 15 countries (including Uganda, the country where they were made).
What can you buy at 31 bits? Necklaces, bracelets, as well as jewelry for little girls
Why should you buy from them? Each item is made by a female artisan in Uganda who earns a sustainable wage for her work as well as education to allow women and their families to rise from a life of poverty.
While I'm sure you've heard of Toms shoes, what you might not know is that they actually sell a lot of great products other than shoes.
What can you buy at Toms? Shoes (obviously), Coffee, Clothing, Eye wear, & Accessories ( such as the journal below).
Why should you buy from them? In simple terms, Toms uses the 1 for 1 model. For example, if you purchase eye wear, Toms will provide eye surgery, glasses, or a medical procedure to 1 individual in need.
Be careful, I don't think there is a single Sevenly customer who only owns 1 Sevenly product. Sevenly t-shirts are so comfortable and I love that there are new designs each week. I also like that the Sevenly platform has increased my awareness of so many organizations and even problems that I was not aware of.
What can you buy at Sevenly? Both men's and women's t-shirts, tank tops, sweatshirts, prints, and accessories such as: jewelry, journals, and beanies.
Why should you buy from them? Each week Sevenly partners with a different charity. During that week, the charity receives $7 from each clothing item or print that you purchase.
The mission of Feed is to create good products to feed the world. I can attest to the fact that Feed does create great products as my own Feed bag has held up for the past 7 years and has traveled through more airports than I can count.
What can you buy at Feed? Bags, accessories such as (scarves, wallets, bracelets), and shirts
Why should you buy from them? When you purchase a bag or item from the Feed website, you are given specific details on exactly what your purchase will provide. For example, the white bag below would provide 10 school meals for students. Other products provide 1 student with school meals for an entire year!
Another idea is to buy a few extra copies of books that you love and that you think your friends or family would also enjoy.
A few of my favorite books that also make wonderful gifts are:
Business: What I wish I knew when I was 20 by Tina Seelig, The Monk and the Riddle by Randy Komisar
Spiritual/Christian: Love Does by Bob Goff, Cold Tangerines by Shauna Niequist
Travel/Humanitarian: Hope Runs by Claire Diaz-Ortiz, The Promise of a Pencil by Adam Braun
Life: The Happiness Project by Gretchen Rubin, Man's Search for Meaning by Viktor Frankl
P.S. If one or more of these companies seems interesting to you but you hate the process of buying gifts, remember that they also sell gift cards that you can purchase online through their respective websites.