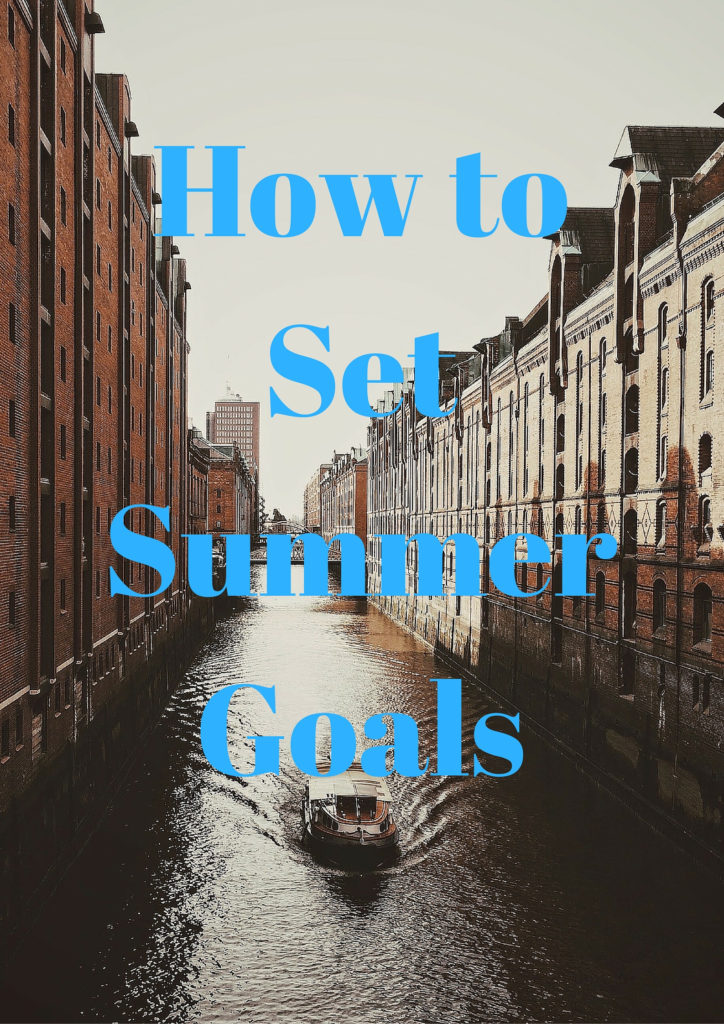 Summer Goal Setting…
Do you want to set goals this summer but are afraid that you'll never actually follow through…yeah, me too. Summer is supposed to be a time for relaxation and rejuvenation and I think that if we set too many goals or expectations for ourselves then we just become discouraged rather than refreshed. At least that's what usually happens to me.
Here are a few tips to get you started:
Don't overdo it (try 3-5 goals)
Make most of them fairly attainable with 1 as a stretch goal
Choose goals that you will actually enjoy following through with
Start with why. What is the purpose or reason why you want to reach these goals?
Reward yourself afterwards
Here are a few ideas:
Go on a walk at least once a week (either alone or with a spouse or friend)
Read 1 book each month during the summer
Start a hobby that you've been wanting to try and practice at least once a week
Go to the library
Start journaling
De-clutter a room in your home
Take a class either online or locally
Take an exercise class or find one on YouTube
Create a bucket list for yourself or with your family
Try cooking
Go to the beach for a weekend
Once you have picked 3-5 goals, get out your calendar and make a plan. To do this I use both the monthly calendar in my Day Designer planner and I also write down my goals in my Lara Casey PowerSheets. Both are great tools for goal setting and accountability.
If you have any goals that you would like to do once a week try to choose one day, for example, Tuesday and schedule it in your calendar for each Tuesday for the rest of the summer. Having a set day and time often makes it so much easier to actually follow through.
Or, if you have one time goals like going to the beach for a day or weekend try to put them in your calendar now.
What do you think? What are your goals for this summer?
P.S. If you are a PowerSheets user make sure to head over to Making Things Happen and join in on the book club that I am leading this summer. For the month of July we are reading 31 Days of Prayer for the Dreamer and the Doer.