The World Race Q & A:
What is the World Race? (short answer)
An 11 month 11 country mission trip
When did you go?
January through November 2013
What countries did you travel to?
Honduras, El Salvador, Guatemala, Albania, Bulgaria, Romania, Kenya, Uganda, Rwanda, China, & The Philippines
We also were able to take weekend trips to both Bari, Italy & Budapest, Hungary. We also spent a few days in Hong Kong while we are obtaining our visas for China.
Are these the only countries available?
No! There are multiple routes available and multiple times throughout the year when you can leave. There are routes traveling to just about every continent around the world.
What did you do in each country?
The specifics will be entirely different for each person based on the team you are on and the country and city where you are staying. Some of my work included: teaching in schools and offering after school tutoring, working in a special needs orphanage, providing after school programs, relief work after the typhoon in the Philippines, manual labor, visiting widows and children, and implementing feeding programs.
Keep in mind that you might meet someone who did the world race and they might not have done any of the work that I did. The key is to remain open-minded and willing to try new things. Remember that even if you are given work that you feel uncomfortable with or unprepared for, you are only in each place for 1 month so try to stay positive and do your best. No one expects you to be perfect or an expert.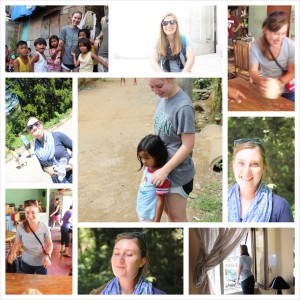 What skills or training do you need?
None. While some of my teammates were nurses or had experience working with children…I did not have any training in most of the areas that I worked in on the race. My background is in business and entrepreneurship so obviously I felt completely unqualified initially. However, I found that people really didn't care about my experience as long as I was willing to work hard and do my best. And, what's great is that I gained so many new experiences and was able to do things that I never imagined I could do.
Is it safe?
With anything in life, there is a chance of risk, however, I felt safe both when I was on an all female team and while on a co-ed team. Be smart, stay alert, and don't flash your money. Be vigilant of pickpockets which you'll find just about everywhere. Also, always have at least one person with you, even if you're just walking to the store or down the street.
How much does it cost?
When I went in 2013, we had to fund raise $15,000 per person. While this might seem like a huge amount of money at first, remember that this covers your housing, food, and transportation for the entire year.
What if I can't afford it?
Raising the money for the race is not as difficult as you might think. If you break it down between personal savings or side jobs, bake sales, t-shirt sales or other types of sales, fund raising at your local Church, or get creative and come up with other ideas. Some people spend at least a year fund raising so don't feel as though you need to sign up today and have all of your money raised in a month or two.
Would you recommend it?
Yes! I personally had a great experience on the race. However, I wholeheartedly believe that that the World Race is not for everyone. The race is certainly physically, spiritually, and emotionally demanding. If you are considering it, feel free to fill out the contact form below if you have other questions. I would be happy to help.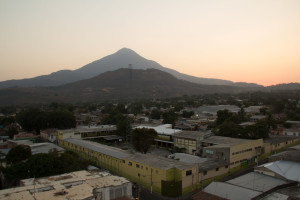 Blogging
All racers have the opportunity to keep a blog while they are on the race. This was a place where I shared a variety of stories, fears, and a myriad of experiences that I encountered while I was on the race. You can check it out at:
http://betsyramser.theworldrace.org/
If you're interested or have already applied for the race, yeah! Congrats! You're in for the experience of a lifetime. If you need help packing or have no idea what to bring check out my